EASier Said Than Run
Nov 02
Sandy and the Marathon
I have been following updates over the past 4 days, eager to learn about the status of my family and friends in the city, the marathon, my flight.  On the plane to New York yesterday, I had the first opportunity to watch extensive news coverage of the devastation of Hurricane Sandy.  It has added a lot of texture to my feelings about going ahead with the New York Marathon.  There are people who lost their lives and many more who lost their livelihoods as a result of this storm; hosting a marathon seems a trivial and superfluous concern.  Residents in Staten Island and Hoboken, NJ, are still without power, and based on reports, they're struggling to get basic aid from the Red Cross and the Salvation Army. 
Mayor Bloomberg has asserted hosting the marathon will not divert from search and recovery, emergency aid, and restoration priorities.  I want that to be true, although I don't understand how it's possible…  A lot of emotions to wrestle with. 
So much good comes from the NY Marathon, though.  The New York Road Runners has begun incorporating ways to fundraise for the recovery effort and have pledged over $1M to the victims of the storm, with assurances of more to come.  It is estimated that the marathon brings about $350M of economic activity to New York.  Thousands and thousands of runners have been raising millions of dollars for various charities, just as I have.  Hopefully, if nothing else, the marathon will boost the coffers of the recovery effort in addition to the host of other causes supported by the race.
Apart from the dollars and cents, the marathon has the kind of potential for unity and a positive impact it hasn't since 2001, after the September 11 attacks.  The first time I watched the NY Marathon will forever stand out in my mind as one of the most moving displays of humanity I've witnessed.  Millions – literally, millions – of people line the streets of New York City to cheer on complete strangers, in many cases by name if it's displayed on their jerseys.  Standing on the streets, watching and supporting the marathoners that year, I was speechless.  Honestly!  I couldn't speak because I was too choked up.  I had the privilege to witness the selfless, unabashed support for people workinghard to challenge their physical limits, to support their charities, to honor the memory of a loved one.
I don't know how many of the 45,000 entrants will actually run the marathon, nor do I know how many of them have spent the last 7 months raising money for various charities.  I do know, however, that all of us toeing the line on Sunday have reasons for being there, to be a part of something bigger than ourselves.  Supporting the wonderful city of New York and the surrounding areas will add one more thing to the long list of motivators we all have in the back of our minds.  I know I will be drawing inspiration from the strength and resilience of many different people – those touched by brain cancer or by Hurricane Sandy, the friends and family who will be cheering for me both in New York and from far away, and also the strangers who will be cheering for me, by name or number.
Everyone's hearts will be a little heavier as the race kicks off this weekend, but I have to believe, I have to hope that this race will do no harm to recovery work.  With a bit of luck, it will even help.
Oct 11
Fundraising Update and Marathon Goals
First I want to thank everyone who has donated to Voices Against Brain Cancer over the past few months.  Because of your help, I have been able to raise nearly $3,900 for the organization.  I don't think I've raised one fifth of that sum for anything before.  I appreciate your generosity so very much.  I know there are a lot of people asking for money these days, and quite frankly, maybe it's worked in my favor that it's an election year.  A lot of these politicians are doing their part to make me look good. In any case, I am very grateful for your support — monetary, verbal, and if you're at the finish line in November, physical.
I am still about $1,100 short of my fundraising goal.  If you can contribute any amount, I would really appreciate it.  You can donate by either clicking the link on the right side of the blog or by going to voicesinmotion.org/colin and clicking "Support Colin!"  The exclamation point was their idea. 
For an update on marathon training: My running has become significantly more tailored for the marathon.  My Sunday long runs are no longer just lots of steady miles.  I now have to do long stretches of the run at marathon pace, mile repeats faster than marathon pace, and sometimes combinations of everything.
Perhaps you're asking what my marathon pace is. I have run the New York Marathon twice before, finishing in times of 2:41 and 2:38, which works out to a mile pace of 6:09 and 6:02 respectively.  In the lead up to both of those marathons, my training down the stretch, though, was less than ideal. I had few loooonng (20+ mi) runs and little training at my goal marathon pace.  I have done a lot more of both of those things this time around.  
That's the goal this time around. That equates to 5:43/mile.  My heart rate is increasing as I type; my stomach does little flips of excitement at the challenge.  As the date approaches, that goal is starting to feel a little ambitious — taking a full eight minutes off my marathon time would be huge!  If I'll ever have the motivation to do it, though, it's now.  Thank you for all of your support, now and always.
Sep 20
Time Marches On
This month saw the two year anniversary of Papa's death come and go.  In many ways, life before his brain tumor seems a far-off memory, and in just as many ways, stories and moments of that former "normal" are right at my fingertips.
There have been momentous events in my life that have come about in the past two years– I have a wonderful boyfriend of over 2.5 years, I have a dog, I bought a home. And really, that's small potatoes considering the fact that my sister gave birth to the first of a new generation – he'd be a grandpa to a beautiful little boy!
It's hard to accept that he's missing these events. He is here, though.  He met Misael on his last trip to Portland, where Misael arranged for him a massage and his first-ever facial.  And Misael knows Papa through habits of mine that were so distinctly Papa's; I've mentioned it before, but Misael has learned to act fast if he wants any cookies of his own.  Although Harper (thankfully) doesn't piddle when I get home like Bridget, Jewels, Franny, and Zoey would for Papa, it's his voice I use when I greet her.  There are pictures of him all over the condo, and the collection of dress shirts in my closet looks just like his.
Writing it all down, it's hard to believe everything Papa hasn't been here for.  Remarkably, time hasn't slowed down in the two years he's been gone.  The best consolation I received in the weeks after his death was the assurance that the memories of the life he led and the Papa he was will always remain pure and my own.  He certainly had a profound impact on who I am and who I'd like to be, and those traits of his that I have (both positive and negative—I'm just as impatient a driver as he was) are happy reminders of him.
Time has also marched on in the countdown to the marathon.  Training has been going well, and I should be right on track to be at the fitness level to hit my goal times (more on this in the next post).  My stomach does a flip, though, when I remind myself that there are less than seven weeks left until I'll be toeing the line in Staten Island. How did that happen!?  With October being the busiest month of the year for work, the days will only go by more quickly, and sooner than I'd like, I'm sure, the day will be here where I pack my bags and fly to New York.  Just typing this gets my blood pumping faster; that slippery excitement of challenge and triumph makes me want to get out of the chair and onto the trails.
It all goes fast, and in many cases too fast.  It's a lesson I've learned countless times, and having the presence of mind to enjoy what's at hand is a constant effort but one that is worth it.  The first time I ran the NY marathon, I was a cursing, pained mess.  When I crossed the finish line, with thousands of people cheering wildly for everyone,  I realized how cool an event the New York marathon is.  In my exhaustion, I was overcome with emotion—I started to cry, but I was so dehydrated I couldn't produce any tears; I was furious with the race officials robotically saying, "congratulationskeepwalkingcongratulationskeepwalking"; I started laughing at the pitiful state I was in.  I was progressing through emotions like a slideshow in fast forward.  With that in mind, when I ran the marathon the following year, I was determined to soak it in, and I had a big, stupid grin on my face the entire time.
This time around, I hope to strike a balance of awareness of the awe-inspiring event that is the NY marathon, appreciation for the opportunity to be running for VABC, and with the determination to do the Papa proud.  I'll still be smiling - I know he will be, too.
Sep 13
I have a race number and, apparently, baggage
I checked the NY Marathon website this morning, and I was excited to see they posted my bib and starting information!  I am number 1072, wave 1, corral 1. This will put me as close to the starting line as I could hope to be.  Hopefully I won't have to bob and weave too much at the beginning, as my agility has been ground down to nothing.  I can go forward quickly enough, but lateral movement is not in my skill set currently…
Sep 04
Is Kip Litton a Marathon Fraud? -
Engrossing article from the New Yorker about an apparent compulsive cheat.
"We hung out there for an hour or so, as runners in varying states of elation and walking-woundedness wandered past, wearing ribboned medallions. This was what Litton was missing: the bonhomie and collective uplift of one of the world's great athletic events, and the rewards that come to anyone who goes the full distance and crosses the finish line—never mind how long it takes."
Sep 01
Weeks and Month in Review
I'm going to get back into the habit of this.  Things have been progressing really well over the summer.  I have increased my mileage over the past two weeks to close to 70 miles, with more and better quality days.  Now for a recap!
Two weeks ago was probably the best 7 (or 6…) days of running I've had in years.  Sunday was a long run with 4x1 mile repeats at 5:30 pace, then 45 minutes of easy running (7:30/mi), and 2.5 miles back at 5:30 pace to close it out.  Monday and Thursday-Saturday were all about recovery, but Tuesday was another quality day.  I did a workout with a new running group I'm a part of, Run Portland, and they work hard. 
We ran the following workout:  2x1mi (5:17, 5:18), 800m (2:27), 600m (1:43), 400m (64), 2x1mi (5:11, 5:13).  This was one of the most exciting workouts I've run in a long, long time.  It was mentally taxing, but digestible enough.  I was so happy afterward!
This past week only had 1 "quality" day (Sunday), with 6 days of easy running afterward.  Sunday's run was 16 miles total, but the real focus was a 12 mile run at marathon pace.  I averaged 5:46 miles, which translates to a 2:31 marathon.  I am not under the impression that I could run a 2:31 marathon at this point, but that's squarely within the range I hope to run in November.  It makes me giddy!
The month of August wound up being the best, most consistent month of training I've had so far, and probably ever since graduating from college.  I totaled 277 miles for the month, which works out to nearly 9 miles/day.  My legs are certainly feeling the strain of the heavier mileage, but they're supposed to at this point. I'm feeling inspired and motivated, ready to push through the next two months to race through the streets of New York.
Aug 29
Lots of miles = lots of carbs. Home made Mac and cheese to the rescue!
Aug 03
Race Preview - Mt. Ashland Hill Climb
I have a lot of catching up to do with these posts.  I have two races I've already run to quickly recap, two days at the Olympic Trials to write about, and other general running/life events to write down.  For now, though, I want to write about this insane race I decided, on a whim, to sign up for a few months ago.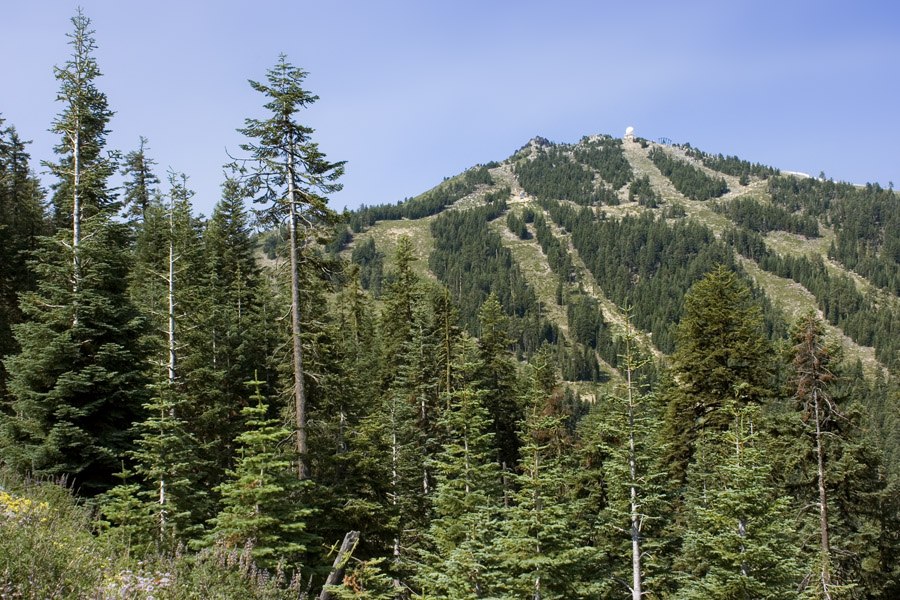 The Mt. Ashland Hill Climb is exactly what it sounds like.  It starts in the city of Ashland and goes straight up a mountain.  From their website:
"This 13.3 mile event begins in downtown Ashland's beautiful Lithia Park (el 1900') and climbs on tree-canopied dirt roads and trails to finish on the Mt. Ashland summit (7533'), for a total of more than 5,600' of climbing—that's over a vertical mile!"
I think that last line is a little too cheery.  I imagine someone with a big stupid grin following it up with, "Doesn't that sound fun!?"  People have asked my what made me think this race was a good idea, and it's been a little difficult to come up with an answer.  I don't know that it's possible to prepare for racing up a mountain in a way that will make it anything other than brutal. 
The answer: In training for this, my legs have become stronger than they've ever been; I've built a better base than I've ever had; I have climbed more hills (and fallen down some) than I ever did in college.  As I trudge up this mountain on Saturday, I will feel my heart pounding, feeding my muscles the oxygen they need.  I will have that back and forth in my head where my logical brain tells me to stop and my emotional brain refuses (maybe I have that backward).  This will be a kind of exhaustion that will rival what I'll feel during the marathon, and once I make it through, I'll be set to focus on the NY Marathon alone.  Here it goes!!
Also, this is the kind of state people finish this race in.  This is not a picture of me, but it certainly could be.  I'll set a goal of staying on my feet.
(Source: smugmug.com)
Jun 05
[video]
Jun 02
Week & Month In Review
This week was far less eventful than last, without any babies or travel.  I did have a good week of running, though, despite it being much less blue/green than previous weeks.  I had my standard long-run Sunday, ran a race on Memorial Day, and did a workout on Thursday.  By Saturday, I was pooped.
Sunday: This wasn't an entirely standard Sunday run, in that I went to one of the most indulgent breakfast spots in town - named Gravy, if that offers any clue - before I ran.  I had earned a good late morning after all the excitement from last week.  Once my breakfast sandwich — egg over medium, with sweet peppers and veggie sausage — had a chance to digest, I got my big miles in for the day.
Monday:  Race day!  I signed up for a 10k a couple of weeks ago.  Based on results from previous years, it didn't appear to be overly competitive, but I figured it was a good opportunity to do some faster work.  I haven't done any workouts, really, since March.  Once I got to the race, I did my warm-up run on my own and did the usual, surreptitious sizing-up of the competition. I planned on just sticking with whoever took the lead.  
Well, once the race started, it turned out that was me!  I wound up running the full race on my own, and winning in a time of 34:36.  My mile splits were: 5:27, 5:26, 5:35, 5:57, 5:31, 5:41, and 58 for the last .2 mi.  The first two to three miles had a nice slow downhill, and although I was enjoying it and taking advantage of gravity, I knew I'd have to make it up at some point.  That came in mile 4.  Ouch! I was happy to see the course flatten out for the last 2.2 miles…
I was certainly satisfied with the result of the race - who doesn't like winning?? - but it also showed that there's a lot of work still to be done.  Ideally, by November, I will be able to maintain a pace pretty close to that 10k pace for the full marathon.  I'm glad I still have 5 months to go..
Tuesday/Wednesday:  Taking it relatively easy, feeling kind of beaten up from all the work of a long run, followed by a race on Monday. 
Thursday:  Feeling a little pressure from the race, I decided to do a workout on my own in Forest Park.  I ran 8x800 with 35-40 seconds rest.  It was TOUGH.  My times averaged around 2:38, and by the end my calves were just about calcified.  The beer that night tasted fantastic.
Friday/Saturday:  Curious what the hell I was thinking by doing a workout on Thursday.  Sheesh… I'm tired!
I closed out the month of May with the best mileage so far this year (see below), and I think it's only going up from here.  I've clearly got a lot of work left, but I'm feeling motivated, healthy, and strong.  The chart below shows how many miles I've run each month this year, with the number on top showing the average miles/day for the month.  Looking good!